The ULTIMATE #1 Affair Recovery Coaching Program will teach you how to recover your relationship after an relationship infidelity, transform the quality of your relationships by understanding each others "Emotional Needs", enhance your communication skills with proven techniques & how to effectively manage all negative emotions.
Taught by Infidelity Recovery Guru, Dr. Savannah Ellis – the Founder of the Infidelity Recovery Institute.
These video lessons are unscripted, and delivered to you, as if you were sitting in the counselors clinic. Each in person per hour session with Savannah would cost you between $180 to $350. However, you can now try the 7Step Infidelity Recovery Model in the privacy of your own home, and receive over 12 hours of Savannah's counseling time (Over $4,200 in value) for the investment in this course.
You will work through the "7 Step Infidelity Recovery" Model as a couple. 
This course will be offered at an introductory rate for a LIMITED TIME ONLY. Before returning to rate of $497. Therapists who are trained in the 7 Step Model charge couples between $2500 and $6000 to work through the 7 Step System in clinic.
You can work through the 7 Step Affair Recovery system directly with Dr. Savannah Ellis, with video lessons and easy to follow exercises. PLUS, Dr. Savannah Ellis will coach you through any challenges through the in course Discussion sections. If you have specific challenges or questions, you can ask Savannah questions directly, inside the privacy of the course.
The #1 Online Affair Recovery Course
"This is a fantastic alternative to traditional counseling. You are getting the same quality advice as if you were sitting with me, in my clinic. Plus, if you feel stuck or don't feel motivated to keep fighting for the relationship, that is when you reach out and contact me for a quick power talk, so I can guide you through the Step. For most people, you just need that quick 5 minutes of support and encouragement to remember your "why" and keep on moving forward." 

– Dr. Savannah Ellis
STEP 1 – Commitment
Why commitment to affair recovery is important
The 3 Steps to Affair Recovery 
The Letter to the Lover
Transparency
Quality Time
Communication Requirements
The Affair Type
STEP 2 – Affair Story
What happened during the affair
Strategy to tell the truth
How much information to tell
Why the affair happened
How to process the truth
STEP 3 – Personal Healing
Healing for the betrayed partner
Healing for the unfaithful partner
Healing for the family
Coping with Obsessions
Coping with guilt & shame
Depression – when to seek help
How to cope with Triggers
How to process anger
STEP 4 – Sex & Intimacy
When should you resume sex
How to start
What to do
Getting creative
Intimacy Monologues
Re-education on sex
Step 5 – Emotional Needs
What are emotional needs
How to meet emotional needs
What is a love bank
What are the 10 Most Important Emotional Needs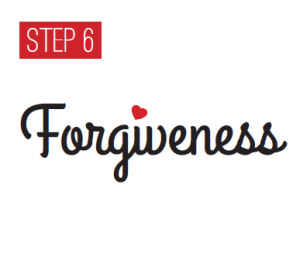 Step 6 – Forgiveness
When should you forgive
Why you can't forgive
How to forgive
Step 7 – Moving Forward
Monogamy Education
Relationship Protection
Relationship Contract
Visualization
What am I going to get from this course?
Over 83 lectures and 8 hours of content!
Determine the Affair Type specific to their relationship trauma
Understand why the affair occured
Stop triggers and obessive thoughts
Understanding each others most important emotional needs and have a plan to meet each others emotional needs
Have a safe and transparent relationship
Begin a fresh sex life in an environment of intimacy
Continue with the rituals and routines to ensure both people feel loved
Fully understand what happened in the affair.
Prevent future infidelity by understanding how couples stay monogamous
Curriculum
Section 1: Introduction
Lecture 1
06:14
Lecture 2

The 5 Stages of Affair Recovery

05:18
Section 2: The 7 Types Of Affairs
Lecture 3

Introduction to the 7 Types of Affairs

05:11
Lecture 4
Text
Lecture 5

Type 1 – Accidential Affair

19:16
Lecture 6

Type 2: The Avoidance Affair Type

12 slides
Lecture 7

Type 3: The Philanderer Affair Type

10:49
Lecture 8

Type 4: The Entitlement Affair Type

12 slides
Lecture 9

Type 5: The Split-Self Affair – AKA: Mid Life Crisis

21:49
Lecture 10

Type 6: The Exit Affair Type

18:58
Lecture 11

Type 7: The Sexual Addicts Affair

23:06
Section 3: Communication For Fast Affair Recovery
Lecture 12

Step 1: Agreeing to Be Open and Honest

Text
Lecture 13

Step 2: Learn How to Talk and Listen Well

Text
Lecture 14

Step 3: Setting Aside a Time and Place to Talk

Text
Lecture 15

Step 4: Develop a Set of Parameters for Each Conversation Before You Begin

Text
Lecture 16

Step 5: Asking Open-ended Questions

Text
Lecture 17

Step 6: Know What to Ask and What Not to Ask

Text
Lecture 18

Step 7: Know What to Do When and If the Conversation Gets Out of Hand

Text
Lecture 19
Text
Section 4: Step 1: Commitment
Lecture 20
18:51
Lecture 21

Step 1: End the Affair Exercise

Text
Lecture 22

What to do if the affair has not ended

Text
Lecture 23

When you need a separtion

Text
Lecture 24
Text
Lecture 25
Text
Lecture 26

Why meeting each others emotional needs is crucial

Text
Lecture 27
Text
Lecture 28

STEP 1 – Couple HW – The Monologue – The Essential 7 Step Magic Ingredient

10:38
Quiz 1
3 questions
Section 5: Step 2 – The Affair Story
Lecture 29
6 pages
Lecture 30

A message for the Unfaithful Spouse

14:25
Lecture 31
09:11
Lecture 32
Text
Lecture 33
16 pages
Section 6: Step 3 – Personal Healing – For the Betrayed Spouse
Lecture 34
Text
Lecture 35
1 page
Lecture 36

STEP 3 Couple Homework – MSTL

5 pages
Section 7: Step 3 – Personal Healing – For the Unfaithful Spouse
Lecture 38
1 page
Section 8: Step 4 – Sex & Intimacy
Lecture 39
16:25
Lecture 40

Non Sexual Touch is a safe place to start

5 pages
Lecture 41
13 pages
Lecture 42

The Foreplay Map Exercise

2 pages
Section 9: Step 5 – Emotional Needs
Lecture 43
18:00
Lecture 44

The Emotional Needs Defined

Text
Lecture 45
Text
Lecture 46
Text
Lecture 47

10 Critical Conversations

11 pages
Lecture 48

The 10 Critical Dimensions of Your Relationship

11 pages
Lecture 49

Understand why you argue, the way you do!

3 pages
Section 10: Step 6 – Trust & Forgiveness
Lecture 50

Trust & Forgiveness Introduction

Text
Lecture 51
5 pages
Lecture 52
3 pages
Lecture 53

The Five Stages of Building Trust Exercise

6 pages
Lecture 54

Personal Fears About Forgiveness

1 page
Lecture 55

The Tower of Remembrance – Forgiveness Exercise

1 page
Section 11: Step 7 – Moving Forward
Lecture 56

Moving Forward Introduction

Text
Lecture 57

Infidelity Prevention – The 7 Tips for Infidelity Prevention

2 pages
Lecture 58
2 pages
Lecture 59

Prevention – Vunlerabilty Quiz

Text
Lecture 60

STEP 7 Couple Homework – The Relationship Contract

145.15 KB
Section 12: Additional Challenges & Solutions
Lecture 61

The Family Meeting – Helping the family move forward together

14:00
Lecture 62
3 pages
Section 13: Common Questions
Lecture 63

Can I move ahead in the Steps, as my partner is too slow?

05:31
Lecture 64

When should we resume our sex life?

00:41
Lecture 65

What do we tell the children?

01:40
Section 14: Bonus Enrichment Exercises
Lecture 66
06:16
Lecture 67

The Marriage Satisfaction Timeline

5 pages
Lecture 68
Text
Lecture 69

20 Things that makes me feel loved

2 pages
Section 15: Become Master Communicators
Lecture 70
06:01
Lecture 71

What are the predictors of relationship demise?

Text
Lecture 72

How to Recognise "Criticism" in your relationship

05:26
Lecture 73
06:10
Lecture 74

How to recognise defensiveness in your relationship

04:25
Lecture 75
04:37
Lecture 76

Communication Assessment Quiz

Text
Quiz 2

Test your knowledge of the 4 Horsemen

4 questions
Section 16: Course Templates
Lecture 77
2 pages
Lecture 78

Dysfunctional Thought Record

1 page
Section 17: Understanding Each Other
Lecture 79
2 pages
Lecture 80
2 pages
Lecture 81

RELATIONSHIP EXPECTATION DISCUSSION SHEET

2 pages
Lecture 82
2 pages
Lecture 83

Quiz – Relationship Strengthes & Weaknesses

6 pages
Lecture 84
6 pages
Full curriculum
Instructor Biography
Savannah has coached thousands of couples and individuals from Sydney, Australia to Las Vegas, USA to help them achieve their relationship and personal goals. Her passion is to help people be authentic to themselves and others.
Savannah specializes in infidelity counseling and has trialed & testing the 7 Step Infidelity Recovery Model for several years. The Infidelity Recovery Model has had a huge success rate in her Las Vegas and Santa Monica Clinics. Savannah teaches this model to coaches and therapists.
Summary:
Savannah is the founder of the Infidelity Recovery Institute (IRI). IRI provides coaching, training and certification programs to coaches, therapists, counselors, and clergy.
Savannah provides individual and couple coaching/consulting, and online couple courses in the following areas:

Marriage Enrichment
Movie Therapy
Affair Recovery
Pre-Marital Counseling
Savannah has authored four books:
Reboot your Relationship
I Cheated: Affair Recovery Guide for the Unfaithful Partner
Cheating, Spying, & Lying
How to Attract Beautiful & Quality Women
Savannah is regularly featured and interviewed in magazines & radio:


Elle Magazine, May 2014. Australia.
ASIA Pacific Alliance of Coaches Newsletter, Volume 4, Issue 9. "From Betrayal to Recovery: The 7 Step System to Infidelity Recovery", Sept. 2014. Australia.
Mother Love Show – L.A. USA
Baring It All – Las Vegas, USA.
Marvelous Mondays – Florida, USA
Savannah holds the following degrees:
o (Current), Masters Mental Health Counseling, Walden University, USA
o MPsych (Clin) Postgraduate Diploma Psychology, Central Queensland University, QLD, Aust.
o DBA (Doctorate Business Administration), Southern Cross University, QLD, Aust.
o MBA (Master Business Administration) – UTS – Management & Marketing Majors, Sydney.
o BBSc (Bachelor Behavioural Science) – Monash; Majors: Psychology/Management, Melbourne.